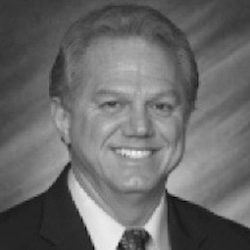 Ric Marko is Affinity's founder and leader responsible for strategic planning, organizational development, business development, acquisitions and new development. He is a seasoned hospitality development, construction and consulting veteran with over 30 years senior level executive experience in hotel feasibility, design, development, procurement and construction who will lead the company's growth with a customized platform of development, acquisition and consulting activities.
Ric's hotel building career began in 1980 as design-build construction manager for a new hotel concept later to be termed "extended-stay", with Residence Inn (#2) located in Denver for the chains founder – lodging pioneer and industry icon, Mr. Jack P. DeBoer, the originator of the extended-stay concept. Since then Ric has gone on to build multiple projects for Mr. DeBoer, and has served the hospitality industry in a senior level position on premium-branded and independent hotel ventures throughout the USA for Marriott, Hilton, and IHG brands including: Residence Inn, Springhill Suites, Courtyard By Marriott, Fairfield Inn, Hilton Garden Inn, Hampton Inn & Suites, Homewood Suites, Holiday Inn & Suites, Holiday Inn Express, Candlewood Suites, Baymont Inn & Suites, Microtel Inn & Suites, Radisson Resorts, and independents like La Bellasera Resort.
Ric's career spanning over 35 years has included ownership and senior level executive positions in both private and publicly traded companies providing a broad range of development, design and construction expertise for commercial, industrial and institutional projects ranging in value from under $5 million to more than $400 million. He has provided the strategy and vision to build teams responsible for development and construction of hundreds of commercial and industrial projects collectively valued at over $5 billion, such as the $400 million Alternate Fuel Waste Tire To Energy plant in Chicago, a 200,000sf 9-story Medical Office Tower and hospital addition in Charlotte, as well as hundreds of public and private facilities, along with more than 300 hotels located throughout the United States including nearly 100 extended-stay properties; acquiring a unique blend of technical skills and management experience, with a reputation gained through innovation, dedication and a passion for excellence.
In forming Affinity, the name – chosen by design, reflects the collaborative spirit of the individuals, who have come together to share a common vision of commitment to quality and superior service, a vision built on shared values and quality relationships. The prestigious and highly qualified firms of Horne Lodging group, BTS Investments and Union Square Development themselves pioneers in the industry, have formed an alliance under Affinity Hospitality by providing a unique platform of hospitality expertise dedicated to delivering the highest quality hotels – on time and on budget.
Drawing on decades of experience designing, developing, financing, constructing and operating hotels and resorts, Affinity has the capability to create and enhance value in hospitality properties. Affinity's objectives are to consistently provide the highest possible stakeholder returns by implementing productive, sustainable business strategies based on our core values – Financial Responsibility, Quality, and Integrity – achieved through transparency, diligence and responsiveness. Applying each of these values in everything we do separates Affinity from the competition.